Artwork courtesy of and copyright by Daniel B. Holeman, who invites you to visit his Visionary Art Gallery web site: "Awaken Visions".
Welcome!



"It only takes one to look into the magic mirror and see a great and profound, unique truth,
for the rest of the mirrors to begin to wake up."




"Nothing real can be threatened.
Nothing unreal exists."


My website is currently under revision.


It is my passion and my joy to help you to discover your divine potential to thrive in your abundant wellness, purpose and abundance including your mind, body and spirit. Each choice we make, opens a new doorway to new paths, experiences and more choices — we are having a spiritual journey through a physical vehicle. We are living in a time of tremendous transformation, evolution, healing and empowerment. These energetic and spiritual modalities will help you to embrace, activate, and experience greater consciousness and awareness of the Divine perfection you are: I AM. It is time to live accessing the wisdom of your Soul's total incarnate experiences!
Change your consciousness — change your life! Essential Life Ministry was created to help you remember I AM the Light through a variety of services for spiritual well-being and transformation! All of life is essential. We are designed to thrive in our wellness, purpose and abundance. Essential Life Ministry supports your Emotional and Spiritual Transformation. Enjoy Star Flower Essences for spiritual growth, empowerment and transformation — make wellness your priority today!

Essential Life Ministry utilizes a variety of wellness lifestyle choices to awaken consciousness for spiritual awareness and transformation through nature's and Spirit's resources. Our inner world is reflected by our outer world experiences.

Frequency is the measurable rate of electrical energy flow that is constant between any two points. Everything has a frequency and a rate of vibration. The Universe matches one's experiences according to one's rate of frequency; this is The Law of Attraction.

I am here to assist you. Call now 407.399.8562 or contact me.
Begin Your Journey
Accelerate Your Divinity
Be The Miracle


Energy is life.

"The mind that has let itself be healed will no longer acknowledge the differences the body's eyes see. The one answer to all illusions is truth."

May your journey be filled with
many blessings and miracles and truth.



"In Reality, all is already known by all that has existence."
– David Hawkins, MD, PhD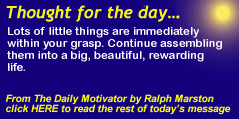 This web site is powered by: