Artwork courtesy of and copyright by Daniel B. Holeman, who invites you to visit his Visionary Art Gallery web site: "Awaken Visions".
Welcome!



"It only takes one to look into the magic mirror and see a great and profound, unique truth,
for the rest of the mirrors to begin to wake up."




"Nothing real can be threatened.
Nothing unreal exists."


Change your consciousness — change your life! Essential Life Ministry was created to help you remember I AM the Light through a variety of services for spiritual healing and transformation! All of life is essential. We are designed to thrive in our wellness, purpose and abundance. Essential Life Ministry serves you through Spiritual Response Therapy, The Reconnection, Reiki, CranioSacral Therapy, Raindrop Technique, Emotional Release or Egyptian DNA Healing, Spiritual Anointing, Neuro-Auricular Technique and Star Flower Essences for spiritual growth, stress relief, healing and transformation — make your appointment today!

Essential Life Ministry utilizes a variety of alternative health methods to awaken consciousness for spiritual awareness and transformation by clearing subconscious blocks and transforming emotional issues which can then transform your life. Our inner world is reflected by our outer world experiences. When was the last time you felt fantastic emotionally and physically?

Frequency is the measurable rate of electrical energy flow that is constant between any two points. Everything has a frequency or vibration. A healthy body has a frequency in the range of 62-72 Hz. The immune system becomes compromised when the frequency drops, either of an organ or the entire system, setting the stage for dis-ease. Releasing trauma or subconscious belief systems stored within the tissues (clearing programs), increases the body's frequency, perceptions change, spiritual growth and transformation occurs - AND you feel fantastic! Spiritual Response Therapy can do this and more. The Universe matches one's experiences according to one's rate of vibration; this is The Law of Attraction.


Gift Certificates Always Available!
Spiritual Response Therapy is powerful spiritual healing ~ transform your consciousness and your life! We are energetic beings at our core and have spiritual issues that affect our physical experience. I can help you to clear out the energetic gunk and restore your spirit to harmony, truth and light. By viewing this web site, you are receiving a General Clearing which clears the daily discord we are exposed to from interactions with people and the energetic vibration of world events and emotions, resulting in an overall feeling of relaxation and peacefulness - enjoy!


The Reconnection and Reconnective Healing - reconnecting of DNA strands and strings for increased vitality, physical healing, spiritual healing, evolution, transformation and growth.


CranioSacral Therapy is a wonderful treatment for spinal issues like scoliosis, headaches, migraines, back pain, as well as emotional healing; craniosacral also heals subconscious blocks.


Reiki is a type of hands-on spiritual energy healing modality which transforms emotional issues, balances the chakra system, calms the nervous system, clears subconscious blocks and restores harmony and peace. Reiki classes are also available in the contemporary Usui Reiki class format.


Young Living Essential Oils are therapeutic grade aromatherapy essential oils which are vital for the health of your body and spirit because they are extremely high in frequency and are pure oils free of harmful chemicals. Gary Young is the founder of Young Living and has developed a proprietary distillation process to deliver the molecular components contained in a therapeutic grade oil unadulterated. There are also many amazing essential oils for keeping one focused in the now and for spiritual growth and transformation. Only organic olive or vegetable oil and therapeutic grade aromatherapy essential oils are used in these services: Raindrop Technique, Egyptian DNA Healing to release and transform negative emotions. Please visit my Aromatherapy Living essential oils web site for more information on each essential oil and to purchase these high frequency oils and nutritional supplements and products for yourself. We also have wonderful soaps, shampoo and conditioners, and other products made with therapeutic grade oils that are free of harmful cancer causing chemicals. Young Living is the first and only company to formulate supplements with therapeutic grade essential oils. Remember, your skin absorbs whatever you put on it so if you can't eat it, don't wear it! And, eliminate toxic mold from your home using Thieves! Also, if you are interested in organic pest control for your garden and home, therapeutic grade essential oils are an excellent green remedy!


Now Available: Neuro-Auricular Technique! A wonderful session applying therapeutic grade essential oils along the occipital ridge, cervical vertebrae and specific vertebrae to support the nervous system and reduce stress. AND


Zyto Compass Body Scan which is a terrific technology designed to indicate your body's first choices for Young Living Essential Oils and Products to restore balance and harmony.

Please visit the following sites for information on a successful home based business which enables you to live the life of your dreams, having passion about your work — work which inspires and enables you to live a life of financial and health freedom empowering others to enjoy the same: Young Living Essential Oils Business and NingXia Red Business — the NingXia Wolfberry is the highest antioxidant food available. We have a fabulous new collection, Everyday Oils Collection for health and well-being every day!


Star Flower Essences are the most advanced and highly vibrational essences – please explore them as there are many to choose from and personal combinations can be made according to your needs. If you would like a specific spray created especially for you or your loved one, please call me or send an email. And don't forget about these great spray combinations which contain Young Living Essential Oils: Angelic Blessings Spray, Etheric Cleansing Spray and Joyful Release! Spray. Also available: Quartz-Rainbow-All Chakras and all 12 Chakra Gemstone Essences! We are walking through doorways of energy, creation and existence unlike any other point in time. These flower essences are highly effective for balancing and harmonizing all of the energies of change we are experiencing. Use your intention as you take them to shift your experience. Check out the new Gemstone Essences!


You can also purchase books that I highly recommend on vibrational medicine, spiritual healing, energy healing, consciousness and flower essences, etc. to empower yourself.
It is my passion and my joy to help you to discover your divine potential to thrive in your abundant wellness, purpose and abundance including your mind, body and spirit. Each choice we make, opens a new doorway to new paths, experiences and more choices — we are having a spiritual journey through a physical vehicle. We are living in a time of tremendous transformation, evolution, healing and empowerment. These energetic and spiritual healing modalities will help you to embrace, activate, and experience greater consciousness and awareness of the Divine perfection you are: I AM. It is time to live accessing the wisdom of your Soul's total incarnate experiences!


I am here to assist you. Call now 407.399.8562 to make an appointment or contact me.



Begin Your Journey
Accelerate Your Divinity
Be The Miracle


Energy is life.

"The mind that has let itself be healed will no longer acknowledge the differences the body's eyes see. The one answer to all illusions is truth."

May your journey be filled with
many blessings and miracles and truth.



"In Reality, all is already known by all that has existence."
– David Hawkins, MD, PhD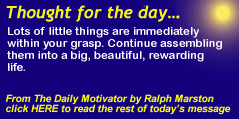 Diana Ewald
Create Your Badge
This web site is powered by: